Greenfin Parrotfish Ornament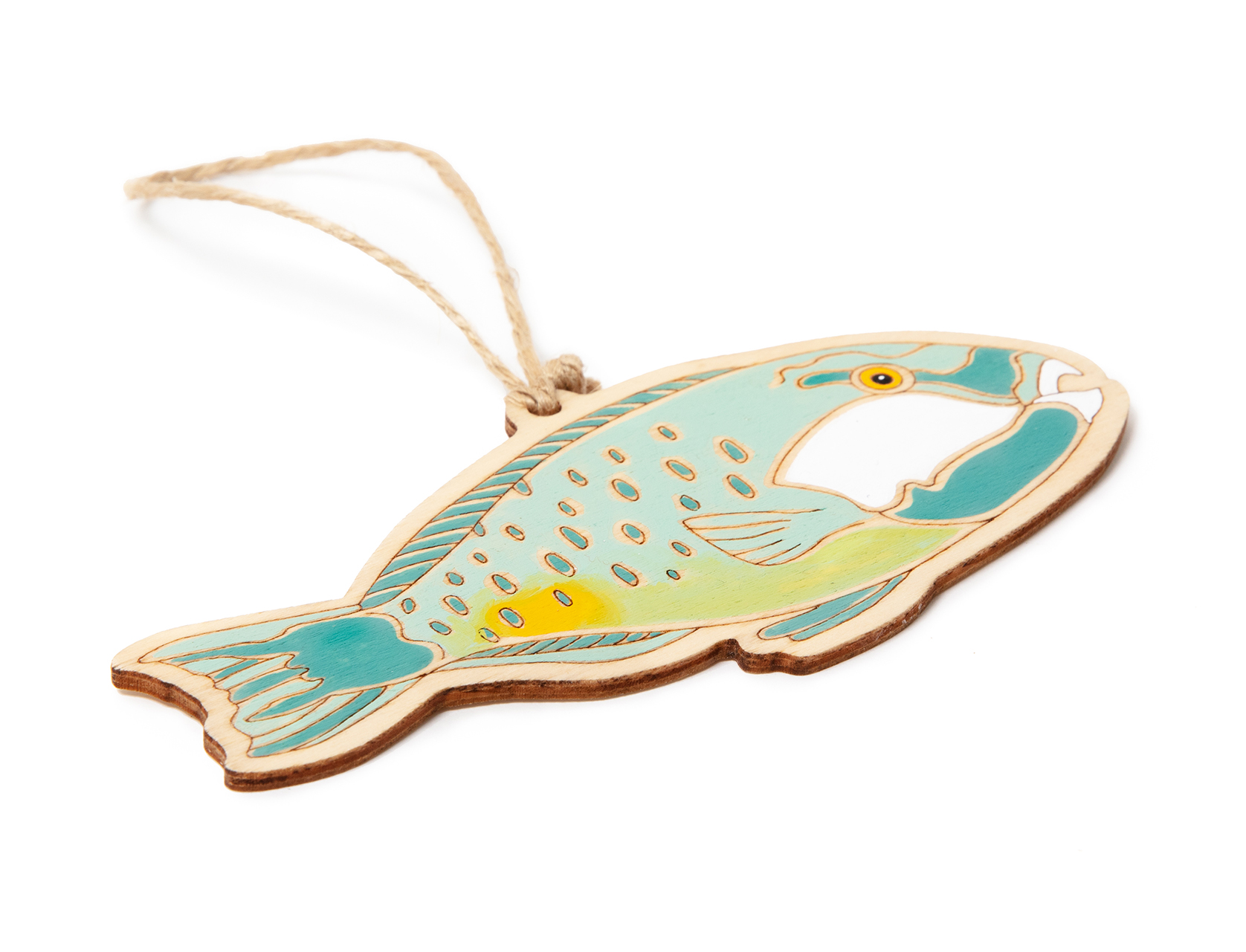 Greenfin Parrotfish Ornament
Take one look at this fish's mouth and you'll understand why it has earned the name 'parrotfish.' Often referred to as its beak, this large and common Australian fish uses its mouth like an excavation tool to scrape algae off of dead coral. Considering the sad state of affairs with the Great Barrier Reef, this species of parrotfish will have plenty to eat in the future.
Conservation Status: Unknown
Description:
62mm x 138mm
Hand painted wooden ornament with jute twine / painted one-side.
* Since this item is handmade, each ornament is slightly varied in patterning, texture, wood grain or burn.
Designed and made locally in Sydney.
sold out