Clown Triggerfish Wall Hanging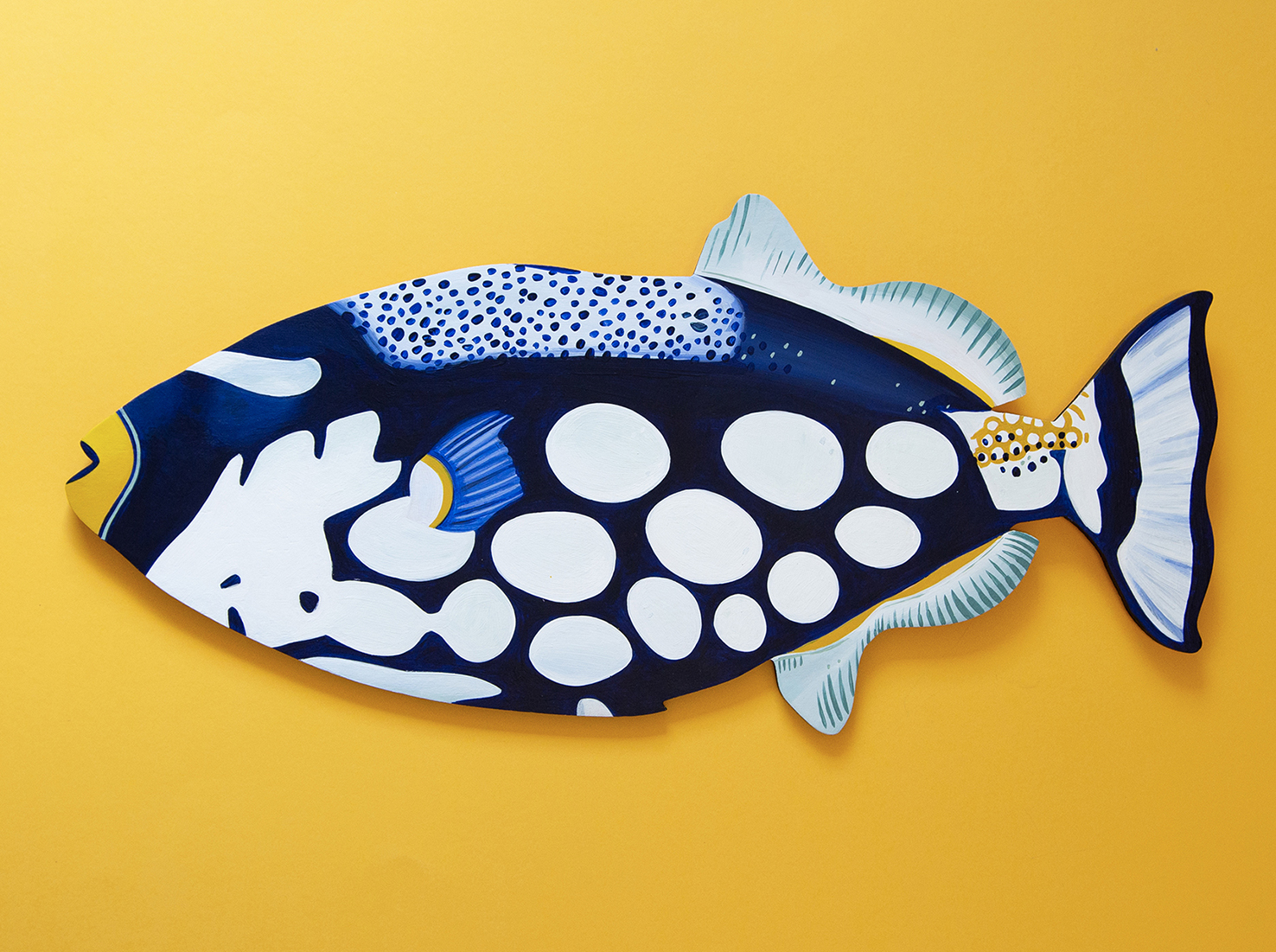 Clown Triggerfish Wall Hanging
Otherwise known as the Bigspotted Triggerfish, this fish is truly the leopard of the seas. With brightly coloured spots all over and pops of yellow, it's impossible to ignore. Don't let its party-like appearance fool you, though. This fish is territorial and can be aggressive. Active in the daytime, these fish are found all over the world in tropical waters, most commonly along reef slopes with clear water up to 75m including the waters around Australia and the Great Barrier Reef.
5% of the sales of this product will be donated to the Australian Marine Conservation Society to their Fight for Our Reef campaign. Australia's only national charity dedicated to protecting Australia's ocean wildlife, AMCS is working hard to protect the reef by stopping mining, pollution and creeping industrialization. To read more about their Fight the Reef campaign visit https://www.marineconservation.org.au/fight-for-our-reef/
Description:
440mm (L) x 200mm (w) x 6mm (d)
Hand painted wooden wall hanging with metal hook on the back.
* Since this item is handmade, each wall hanging is slightly varied in patterning, texture, wood grain or burn.
Designed and made locally in Sydney.